Mamma mia!!! Do Italians really have 4 courses and 4 drinks in just one meal?
Yes.
This is a full meal served at local's home and also at many restaurants. When you go to a restaurant you'll see the menu organised in parts as this post follows.
While you choose what you are going to eat, the waiter asks which wine you would like to have and also if you prefer still or sparkling water. Sometimes Italians have both wine and water. And no juice!
Let's understand better:
1. Antipasto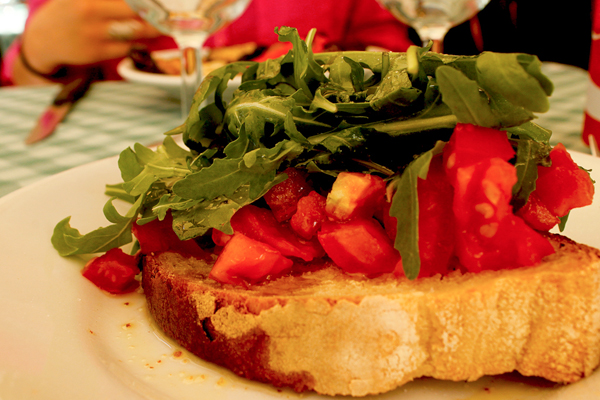 It's the starter.
The most famous one is bruschetta: a piece of toast with some topping. But you can choose among cheese, deep fried bites, salad, cold cut, etc.

2. Primo piatto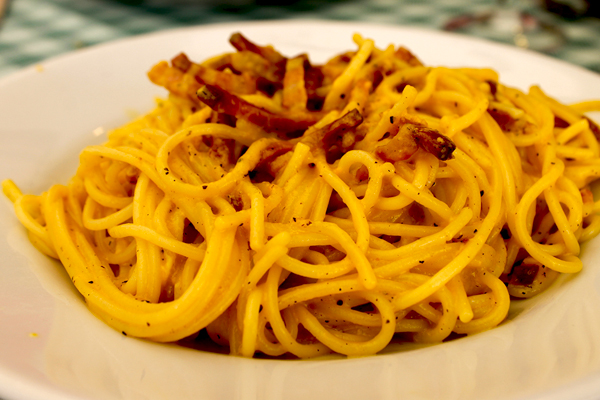 It's the first course. It is pasta, risotto, or a soup during the winter. The most common is pasta on the shape you can imagine: spaghetti, farfalle, gnocchi, lasagna…
3. Secondo piatto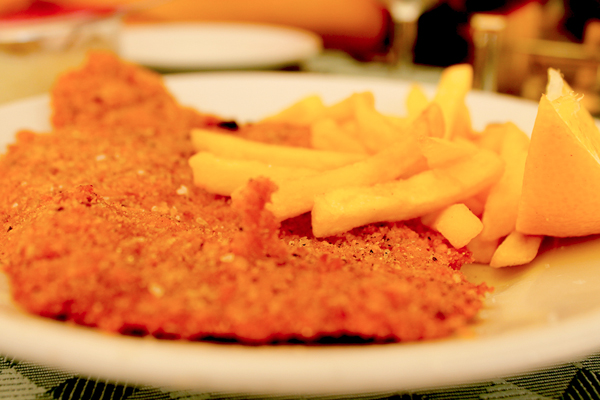 The second course is meat or fish.
There is also the option to order a contorno, that is the side dish. It can be roasted potato, chips or vegetables of the season. Just a few restaurants serve the second course with a side dish.
4. Dolce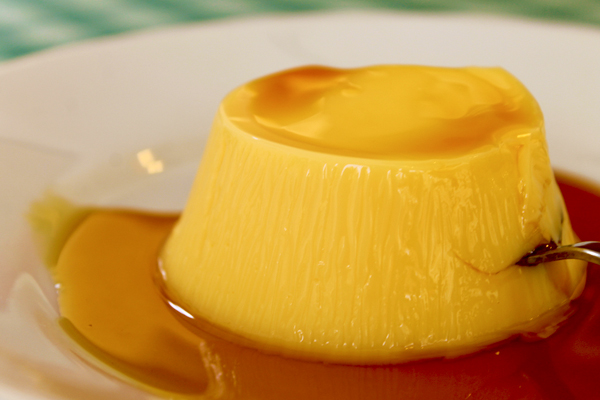 It's the dessert!
It's not a large one. Usually some of a traditional Italian sweet (Tiramisu, Pannacotta, Créme caramel). Perfect to finish your lunch or dinner.
Caffè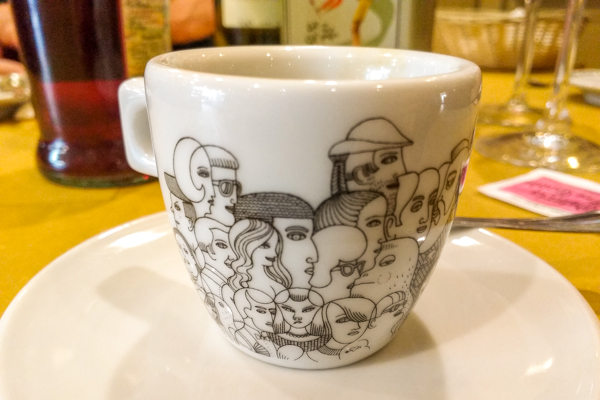 The Italian coffee is very strong and concentrated, perfect for wake you up after the food marathon.
Italians never order a cappuccino after meals. They consider it as a breakfast thing.
Digestivo
It's the digestive liquor that will allow your food to keep moving… It could be a limoncello, a grappa ou an amaro. Your choice!
Summarising
1. Starter, 2. First course, 3. Second course, 4. Dessert
1. Wine, 2. Water, 3. Coffee, 4. Digestive
Italians do eat and drink all that! In the everyday life, they may skip the starter, dessert or digestive. But the first and second course, and a coffee is almost a rule.
Did you know that? If you have eaten at an authentic Italian restaurant, how was it? Leave a comment!
Remember that we organise transfers from/to the airport, lodging, and customised tours! Write me at info@emroma.com