Most of the tourists that come to Rome get around the city on foot. After a long day walking, visiting museums, monuments and squares, it would be just nice to get a bite and something to drink while you give your feet some rest. Have you heard about aperitivo?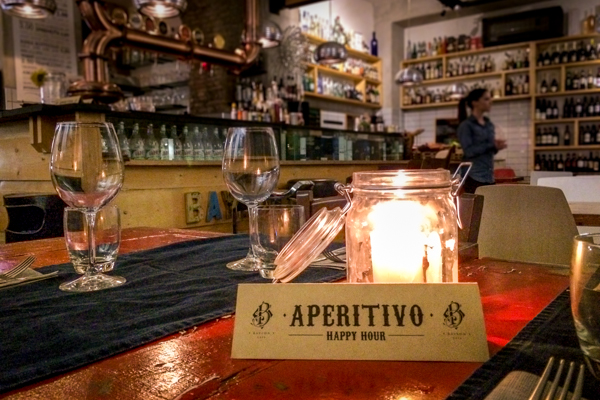 The concept of 'Aperitivo' is the Italian way to enjoy the happy hour. The aperitivo is usually from 19h to 21h, but actually, it varies from place to place.
With 10 euros (sometimes a little less, sometimes a little more), you can enjoy one drink and a buffet meal in a lot of different bars and restaurants around the city.
The idea is to drink something and grab a bite to prepare for dinner (just here you can pre-eat to eat!). There are many places that offer a meal as well, it's what they call as apericena (aperitivo+dinner).
Types of aperitivo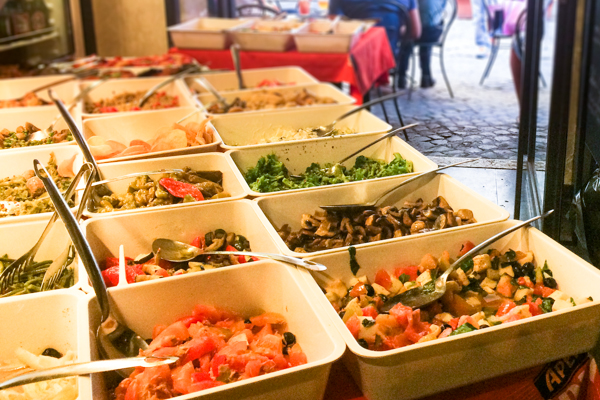 Most of the bars have this kind of aperitivo.
This is very common here in Rome. Many Romans and tourists take the chance to have dinner as well. It's a great opportunity as they serve pasta, vegetables, deep fried bites, roasted potatoes, chicken, pasta salad, pizza, bruschetta, and, in some places even fruits.

Most of the food in aperitivo will consist of appetisers and cold dishes. It's still a good deal because you can get as much as you want. Any additional drinks will be charged separately.
Sometimes it's hard to choose among so many options!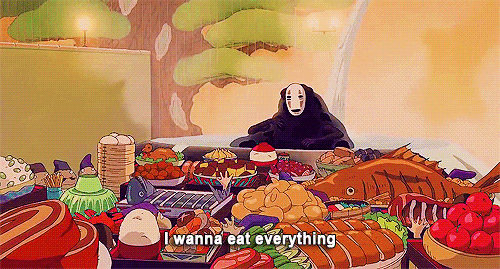 Some bars and restaurants have a fixed price menu for the aperitivo time. In this case, the price includes just one drink and a small meal. These places offer hot meals since they're 'a la carte', so it's a great option for those who prefer to eat something warm or for cold days.
You can get the traditional Aperol Spritz, some Prosecco wine, a beer or any worldwide famous cocktail. It will depend on the place that you have chosen, but it's fair to say that most of them have everything.
Then, do as the Romans do. Go for a walk on the charming pathways or have a sit on the steps of a fountain having a delicious ice cream for dessert!
Could you be more Roman? 🙂
Did you know about aperitivo? Have you been to any? What places do you recommend? Leave your comment! 🙂
Remember that we organise transfers from/to the airport, lodging, and customised tours! Write me at info@emroma.com