You walked all day long, so a break for an ice cream wouldn't be that bad, right? Where to get a good ice cream in Rome?
Surely that is an ice cream shop in every corner. But there's a place that has been making ice cream for over 100 years. Can you believe it? That's enough time to improve the recipes and build a flawless reputation.
This place is called Giolitti and they have it all since 1900: the flavour and the preference of the customers. It is actually a pastry shop that makes all kind of cakes and also savoury bites, so you can go there for breakfast, tea time or just because… But today I would like to recommend you the ice cream.
History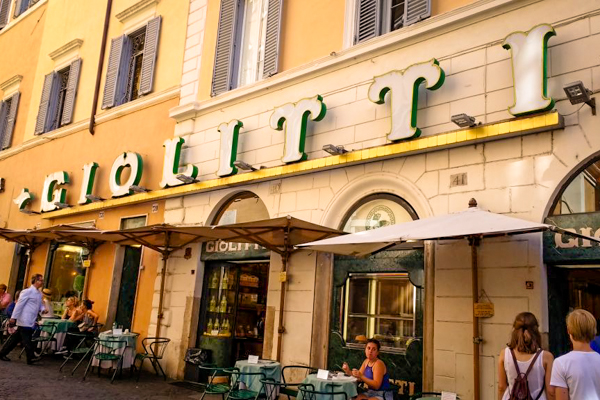 Giolitti started the activities around 1890 as a small milk business that came directly from the Roman farms. Due to the great quality, they had supplied to the Royal Family. Later, they have started a vegetarian restaurant and to produce ice cream. Always keeping the top notch quality, of course.
Today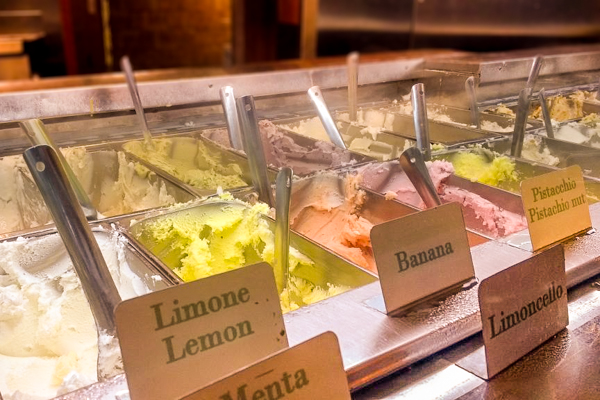 Here you can taste tons of different gelati.
You can find trusty fruit flavours and also the cream ones: soft and luscious textures in classic options like chocolate and other innovations like Snicker or Kinder.

For the traditional flavours, they keep the recipe under lock and key!
The queue is usually long, but the service is quite fast so you won't be waiting for too long.
Pay for your ice cream first and then join the line to order your cone (cono) or cup (coppetta)
My favourite flavour is watermelon and I can't get enough of it!
Giolitti
Opening hours
From 7 am to 1:30 am
Where?
Via Uffici del Vicario, 40
Have you tried it? Do you have any recommendation of ice cream here in Rome? Tell me!
Remember that we organise transfers from/to the airport, lodging, and customised tours! Write me at info@emroma.com